You may be surprised to learn that patients receive painkillers in addition to a general anesthetic during an operation – even though they're unconscious.
The body still responds to painful stimuli by increasing blood pressure or heart rate – which can be dangerous, especially for frail patients or those with heart issues. 
But there's a challenge for the anesthesiologists who are managing pain control, monitoring vital body functions, and administering anesthesia during the operation.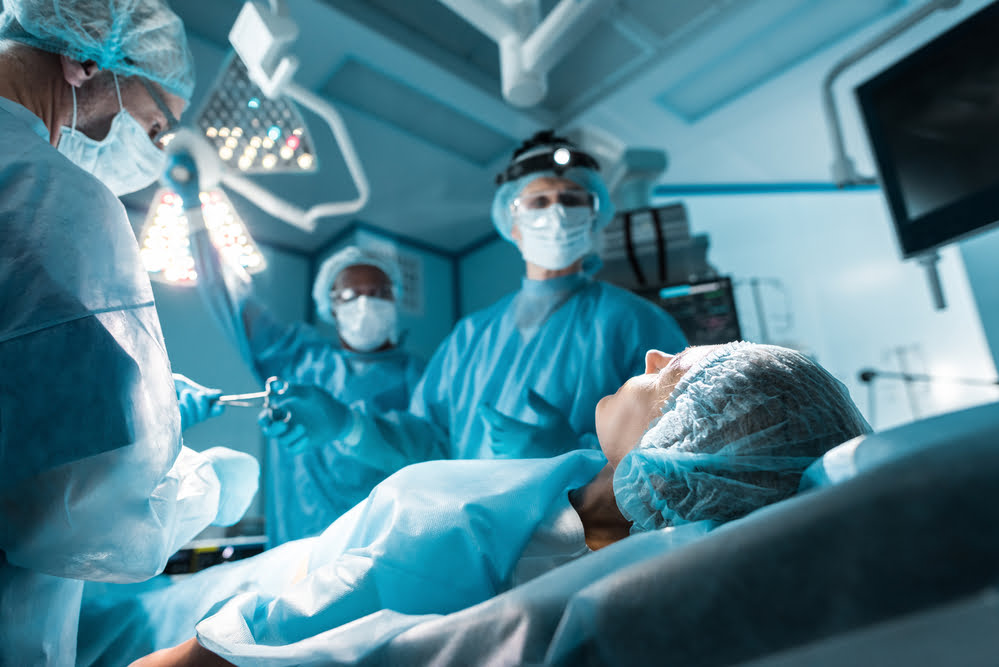 They have only a rough idea of what the patient is enduring, because they're unconscious and aren't crying out in pain.
So they don't know what level of painkiller to dispense, or what level of post-operative pain the patient may go on to suffer. 
A new AI-powered device, developed by Medasense, an Israeli startup, connects to the patient's finger to monitor a wealth of data.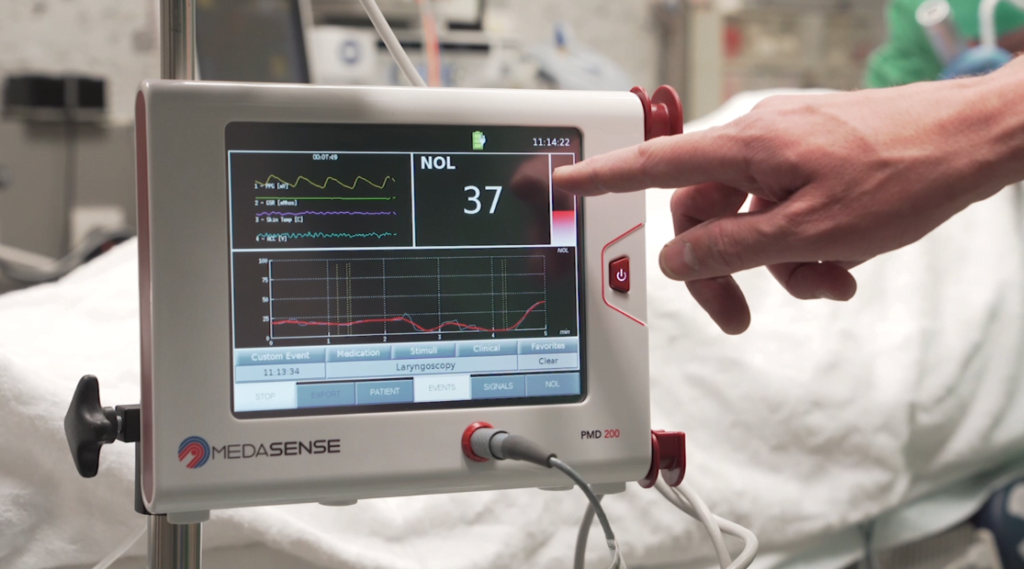 It records changes in blood volume and circulation, the way the body sweats in response to the procedure it is experiencing, peripheral temperatures, like the temperature of a patient's fingers, and more.
It uses AI to present an easy-to-understand score from zero to 100, allowing physicians to adjust the level of pain relief throughout surgery. 
The PMD-200 device was granted FDA approval in February to be used in US hospitals. It's already been used in 60,000 procedures in Europe, Latin America, Canada, UAE, Turkey and Israel.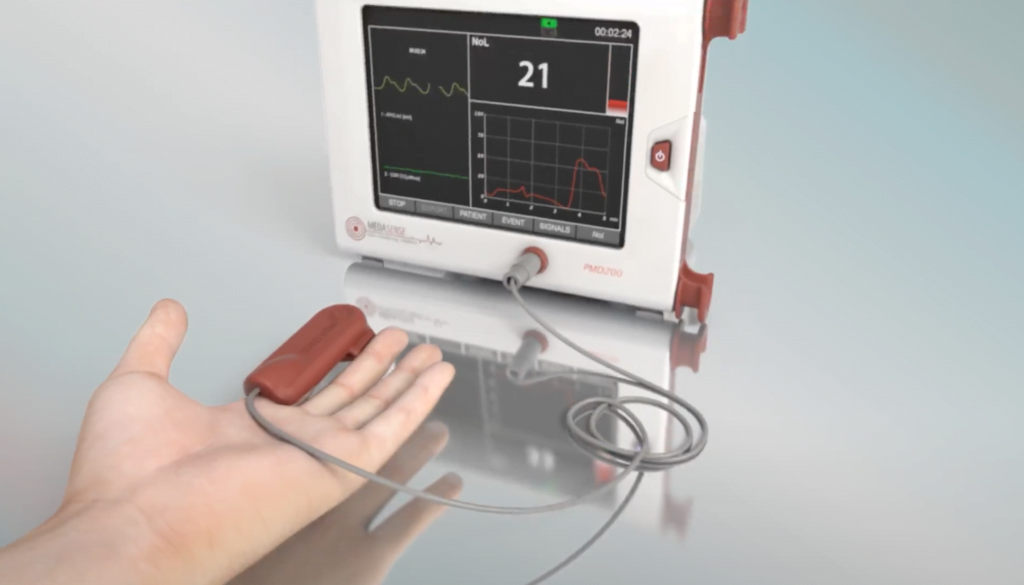 The ability to better manage pain during an operation also means the patient will suffer less when they wake up – which is hugely beneficial, given that half of all patients experience moderate to severe pain within the first 24 hours after a procedure. 
That can and does lead to patients becoming hooked on prescription opioids like morphine, oxycodone (OxyContin), and hydrocodone (Vicodin) to manage the pain.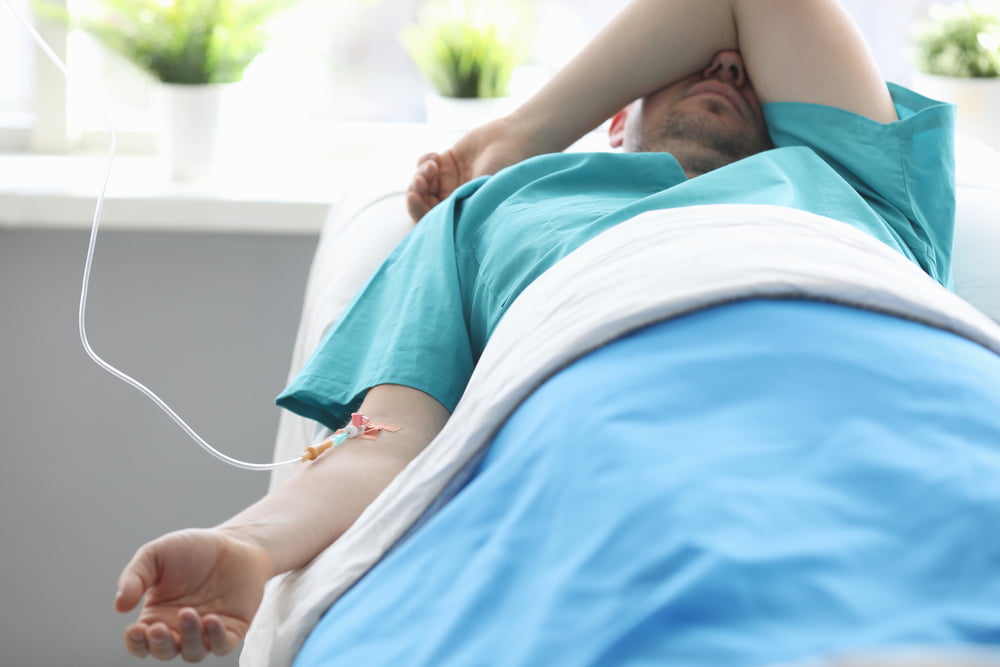 Medasense says part of its mission is to address pain in surgery so that patients suffer less afterwards and are less likely to slide into long-term opioid use or abuse.
Last year a record 110,236 people died from drug overdoses in the US, driven largely by the spread of illicit fentanyl, a synthetic opioid.
Galit Zuckerman founded Medasense in part to tackle this growing epidemic. She says the best way to prevent patients from falling into opioid abuse is to address their pain before they're even aware of it – while they're still under the knife. 
"When we experience pain, whether we are awake or not awake, conscious or unconscious, the body responds in what we call the fight or flight response," she explains.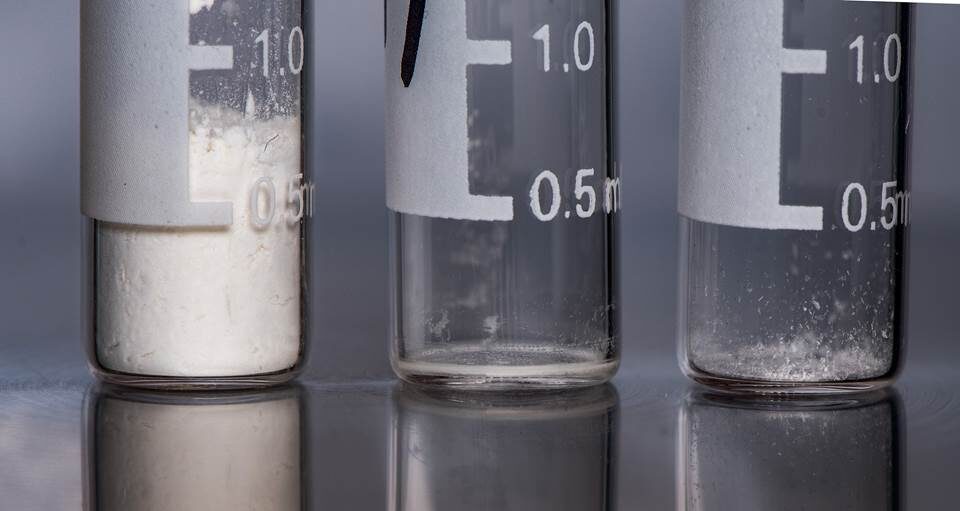 "It's the basic nature of humans or animals to try and protect the body when something happens to it. The response includes, among other things, an increase in heart rate, blood pressure, and sweat.
"But physicians need to treat this physiological pain or nociception (the body's response to painful stimuli) during the surgery so there will not be an immediate and extreme response to the stimulus.
"The stress itself also has an impact on our immune system, as the body focuses on handling it rather than treating the issue, which affects the recovery time."
The PMD-200 measures multiple physiological parameters in the body, and uses AI to look at the 'signature of pain' – the pattern that repeats itself within each measurement.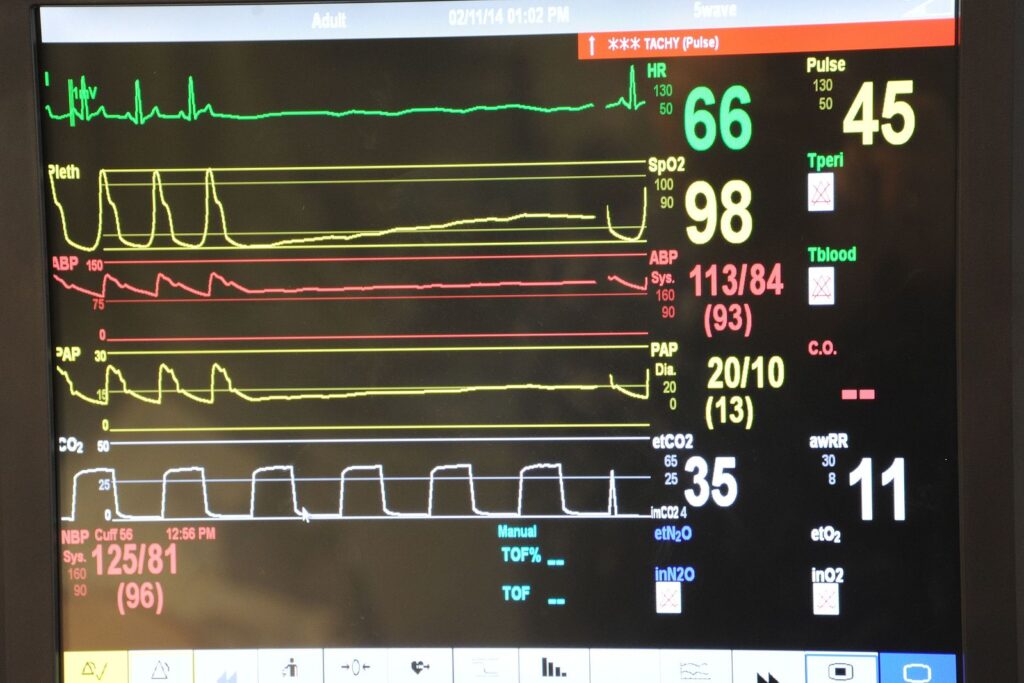 It is connected to the patient prior to the operation to determine baseline levels before they experience any pain, and constantly assesses changes in those measurements. 
Once the AI captures this pattern, it translates it into a number between zero and 100, called the NOL index, or the response to painful stimuli. The number is displayed on a monitor beside the patient in the operating theater.
"Based on this, the physician can consider changing the course of treatment," explains Zuckerman. 
"For example, if the number is above 25 for more than one minute, they should consider administering more painkillers."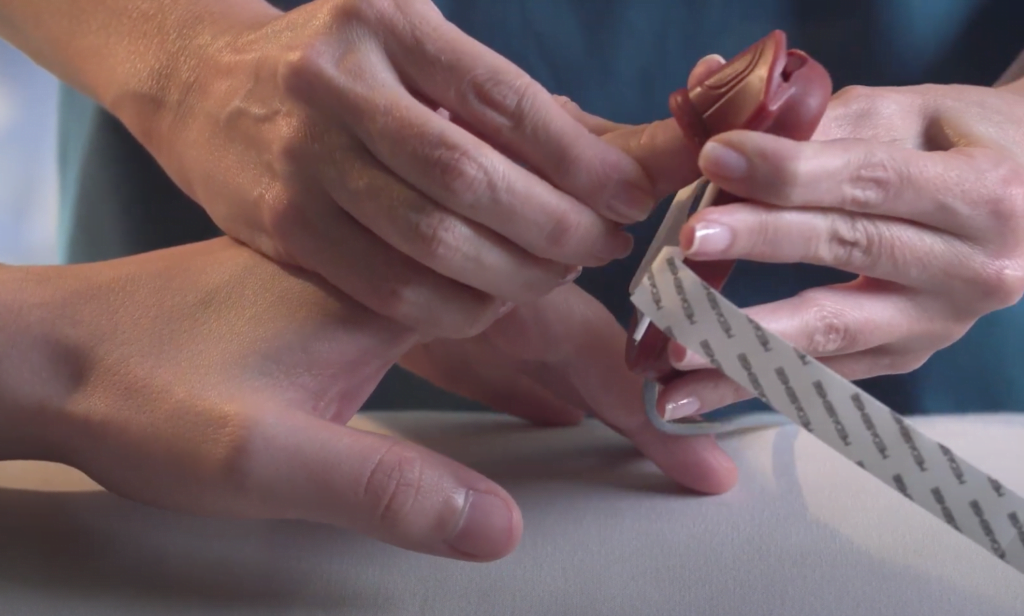 In the US the device is now used for surgery patients under general anesthesia. In other countries it is used for ventilated patients in critical care as well.
A recent study also found that the odds of experiencing severe pain post-operation are six times lower with the PMD-200, compared with the standard of care monitoring. It also reduced the proportion of patients reporting severe pain by 70 percent.
The PMD-200 is connected to the patient for the entirety of the surgery, just as physicians continuously monitor all of the patient's vital signs until the procedure is over. For ventilated patients in critical care, measurements are taken every few hours.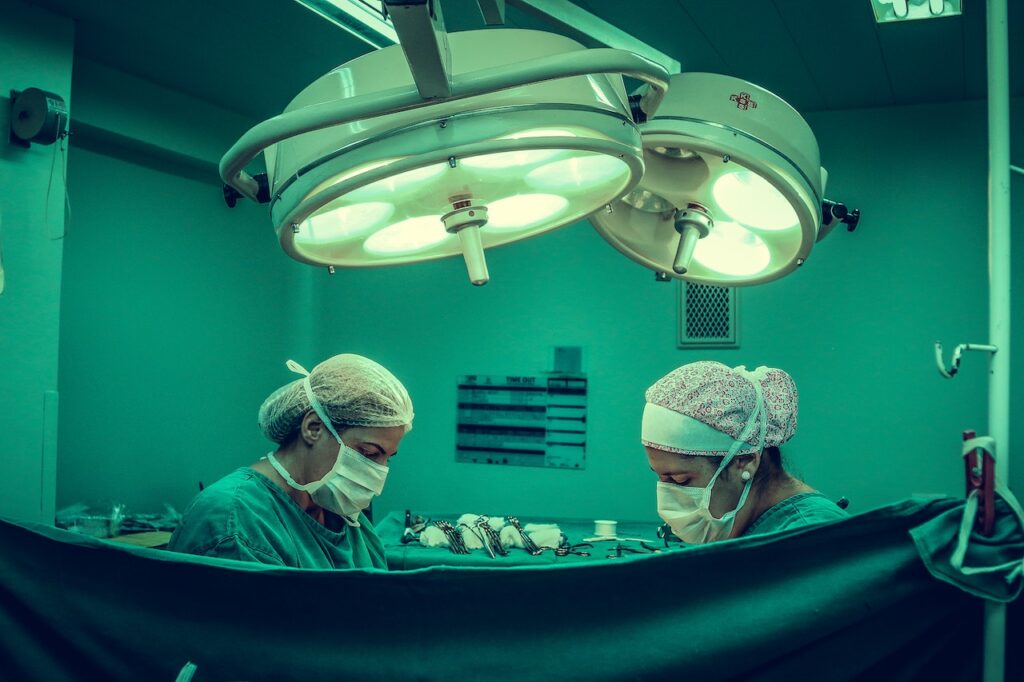 Medasense wants to eventually use its device in other settings, like assessing the pain levels of non-communicative patients with dementia to help physicians set the course of pain treatment. 
There are other companies, in Europe, measuring the pain levels of patients, but they only use one physiological signal, like heart rate or pulse wave. 
Medasense is the first system to use multiple parameters, and is the only company that uses AI to generate its easy-to-understand score. 
"When you're analyzing one parameter, you don't need AI," says Zuckerman. "But because we study multiple parameters, our product works for multiple scenarios, unlike systems using just one parameter.
"If your system only measures the heart rate, but you're a patient taking medication that may affect the heart rate, it's not a good thing to measure, for example."