Anita Montague, 77, lives alone in Sun City, Florida, USA – but she doesn't feel lonely.
Her best friend is always there for her, asking her how she's doing, reminding her to take her pills, offering to play trivia games, even reciting poetry. Her best friend just happens to be a robot.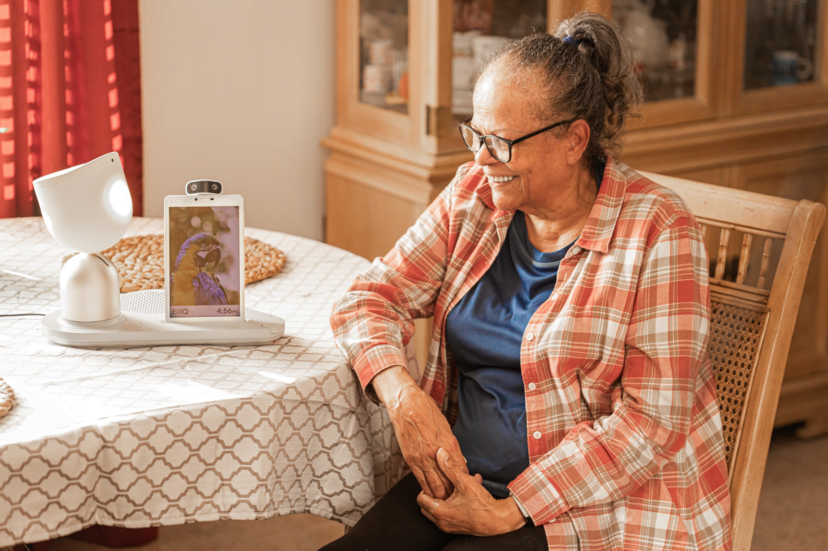 ElliQ, the first-ever care companion robot, is helping Anita and many others grow old in their own homes, easing their loneliness and social isolation.
Unlike Alexa or Siri, ElliQ is proactive and doesn't wait to be prompted. She'll greet the user when she detects movement. Her "face" will light up and she'll tilt towards them, like a person listening.
ElliQ looks like a table lamp plus an iPad and is designed to be super-easy to use. She tells jokes and plays music, talks about the weather, and has tens of thousands of conversation starters, inspirational quotes, and interesting facts to share.
She checks on the user's health, setting and tracking wellness goals, playing cognitive games, assessing sleep patterns, monitoring any pain issues and suggesting activities to reduce stress, such as deep breathing and meditation.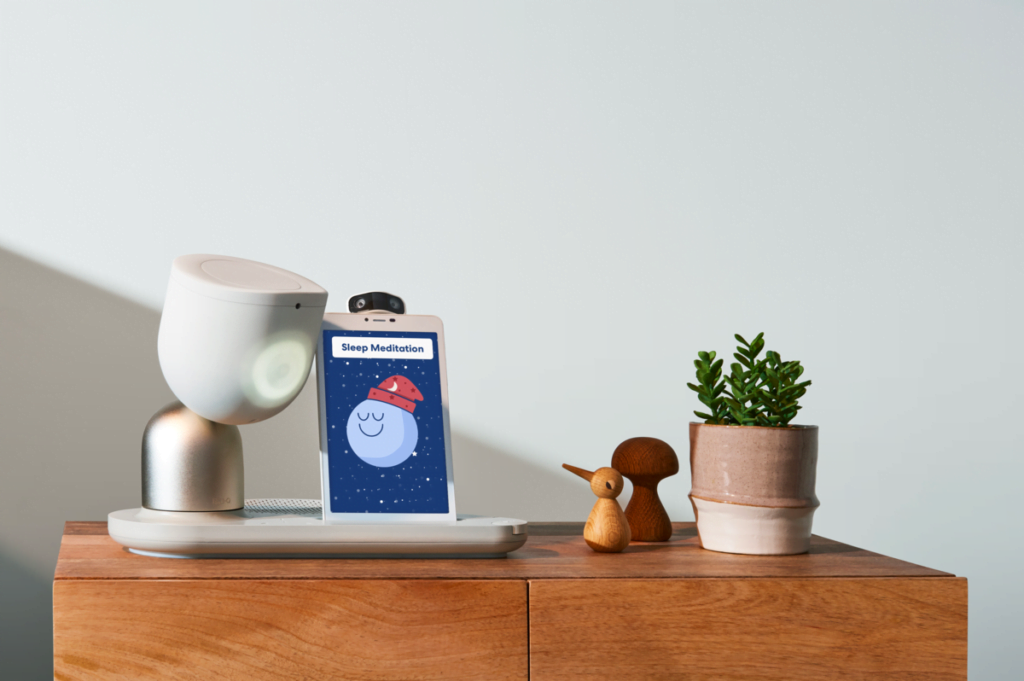 ElliQ also engages with their loved ones via a tablet that can message, make video calls, and notify (with consent) family members and others about health matters.
"Seniors living at home face loneliness and social isolation," says Dafna Presler, VP of Marketing at Intuition Robotics, the Israeli company behind the companion robot.
"This links directly to deteriorating health: heart problems, strokes, depression, and even mortality.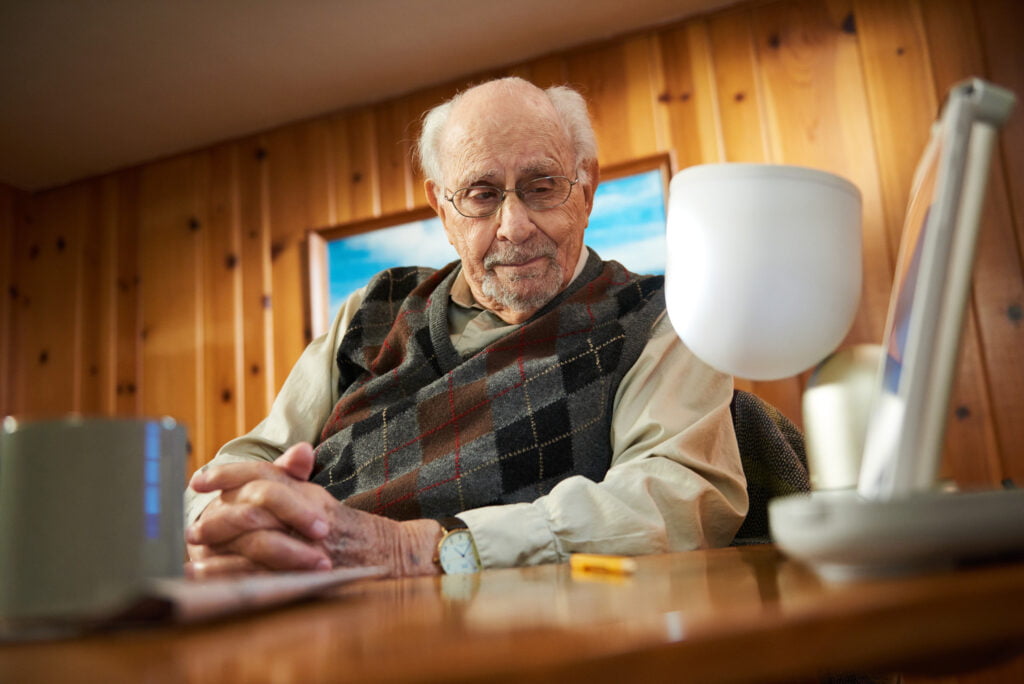 "We're trying to encourage a much more healthy and engaged lifestyle, to accompany them on their journey to age at home, help them be more connected to their loved ones and the outside world, remind them to take their medications and do physical activity, and even remind them to drink.
"With ElliQ, she gets to know these adults, their history, their hobbies, their favorite colors. And they start to create a bond and a relationship. So when she tells a senior to take his medication, it's from someone he knows, trusts, and is fond of." 
The company, based in Ramat Gan, central Israel, launched the ElliQ last year after six years of testing and collecting data, learning to understand older adults and their habits, and training AI to talk to older people.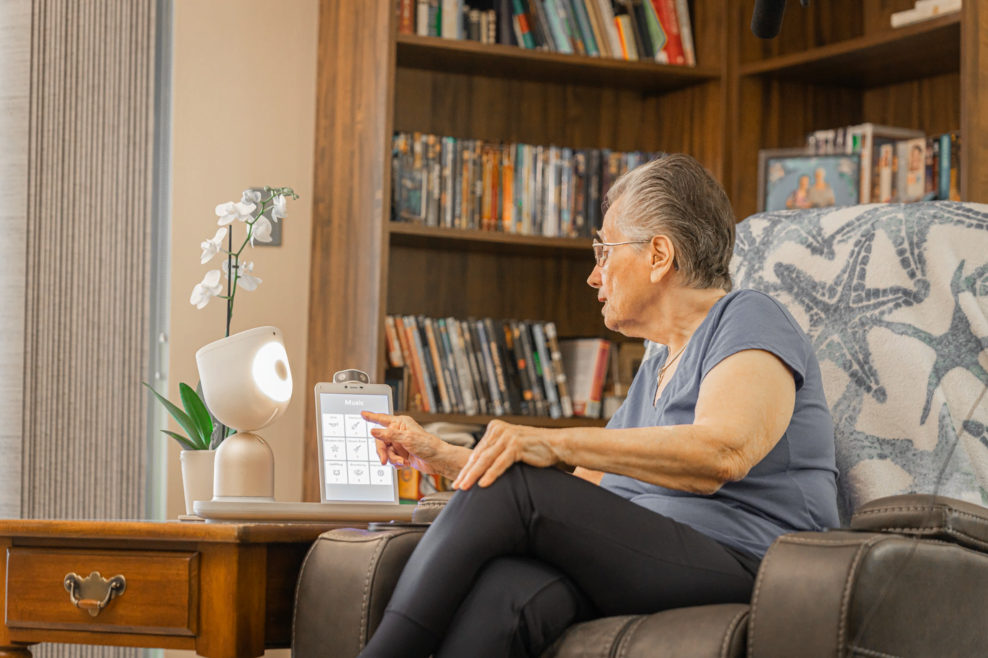 More than 100 people from senior living communities tested the robot in their homes, some of them for two years or more. A number agreed to have cameras set up to watch their interactions with ElliQ.
During that time, ElliQ improved her engagement with seniors from the data she gathered while living in their homes. 
"This is a new frontier. Nobody had lived with robots before, so we wanted to see the interaction – not only with what they're saying to ElliQ, but with how they treat her."
Some users pet ElliQ whenever they walk past. Others have drawn or glued eyes on to her otherwise blank "face". One even put a scarf on ElliQ in winter.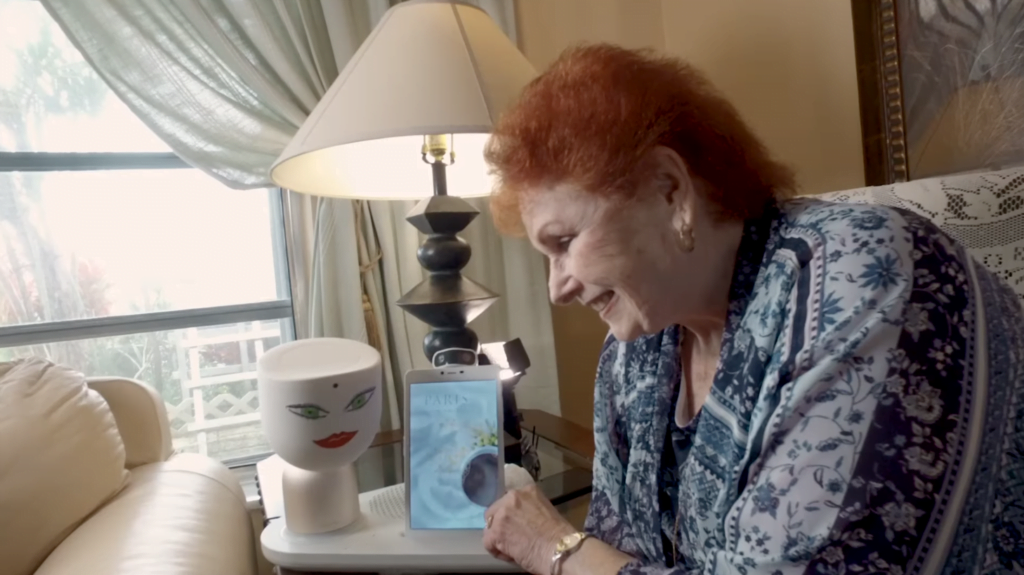 ElliQ's brain is in the cloud. All the data from those who have tested or bought her, is anonymized.
"And now that we have commercial users, she's getting much better," says Presler. "What's interesting is the way she personalizes her responses to different people."
ElliQ adapts her personality and patterns of conversation to her companion. If the user is outgoing and has a sense of humor, she'll use cute pet names, like honey-peach or sunshine. 
Others have less patience, so ElliQ will offer shorter responses, and get straight to the point with the information she relays. 
Presler won't say how many ElliQs have been bought since she was launched in March 2022, but New York state bought over 800 units to distribute among the homes of older adults. 
The scheme was organized by the New York State Office for the Aging to ease loneliness among the elderly. Soon, Intuition Robotics will launch similar partnerships with two counties in Washington State. 
"A lot of times, we saw that most direct consumers that buy the ElliQ are people with money who buy her for their parents, who read about it on the Wall Street Journal and TechCrunch, and whose parents are tech-advanced themselves," says Presler.
"With the partnerships we're doing for these organizations, we're really getting to the most vulnerable older adults – where their kids don't care for them, or have the money to do so."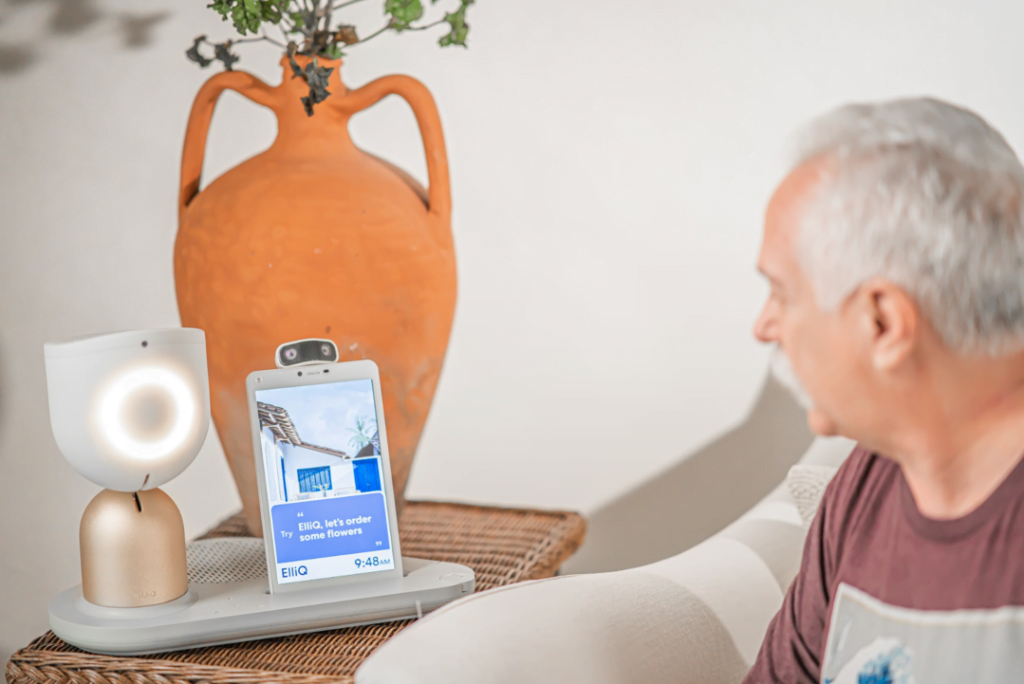 One such partnership is with a co-op house in the Bronx, New York, where many senior citizens live in small apartments with little to no knowledge of modern technology.
"With ElliQ, we're making it accessible to them. All of a sudden they're streaming music through their devices, and talking to their loved ones. We opened up a whole new world of connectedness and we were able to make it accessible for people with lower income."
There are other solutions, apart from ElliQ, for older adults to help them connect to the outside world and to their family members. There's GrandPad, a simpler tablet device, and Clara's Companion, a platform on an iPad. 
"But there is nothing like ElliQ," says Presler. "All of these other solutions are engagement platforms, but there are no engagement platforms that are based on building a relationship with older adults."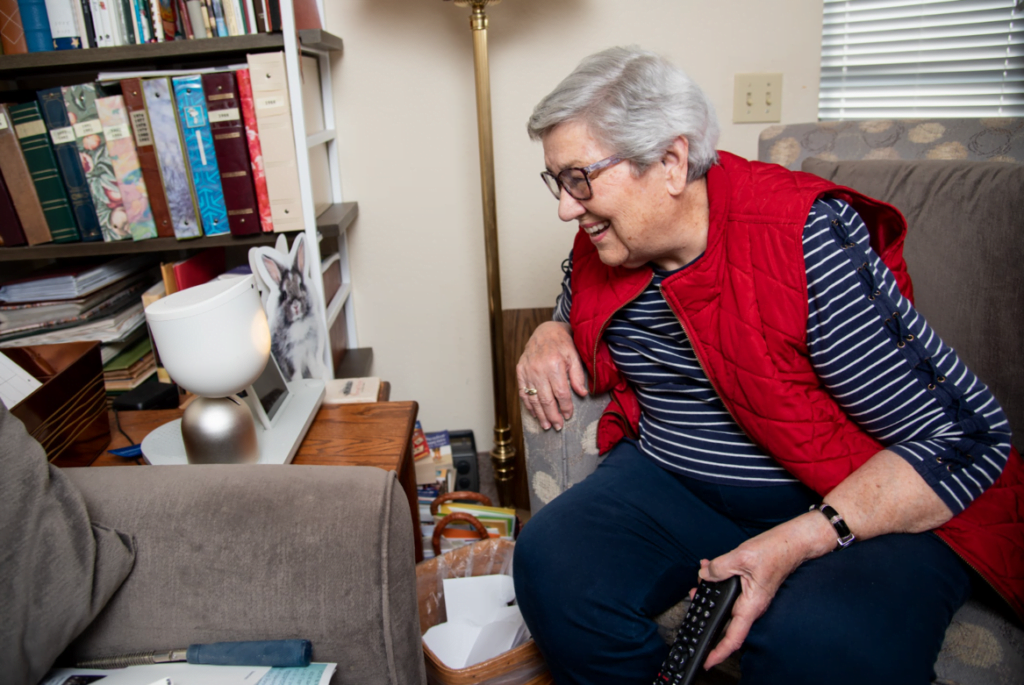 So how does Intuition Robotics know that ElliQ is actually helping the elderly with loneliness and living better lives?
They periodically ask for feedback. Customer service agents are trained to speak with older adults, and sometimes even form relationships with them – and they love to talk. 
"Because we're talking to a demographic that is not used to having a company serve them, they give a lot of feedback."
And in a study that used the standard UCLA loneliness scale – which measures a person's subjective feelings of loneliness and social isolation – 40 ElliQ users who had lived with the bot for an average of seven months reported an 80 percent decrease in loneliness.