By Daniel Sokolovksy, Co-Founder and CEO, WARP and Troy Lester, Co-Founder and CRO, WARP
The dissolution of Silicon Valley Bank (SVB) was more than just a bank collapse, it was a reality check for both startups and the VCs that fund them. That includes us. As an early-stage company that just closed our seed round at $8.1 million at the end of last year, we're laser-focused on fast growth without sacrificing customer experience. We're hitting record revenue months, weeks, and margins. Everything is up and to the right but that doesn't mean it's time to let our guard down.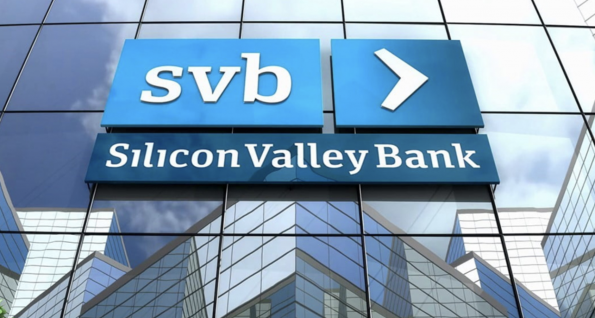 There are currently tons of "zombie" startups that have runway, but growth has slowed and they have valuations that they won't be able to grow into. So what does an early-stage company do to avoid the doom and gloom plaguing the world of startups? Here is what we've learned as second-time founders and how we're using the SVB collapse as a springboard to grow our current company. 
Be honest with yourself
VCs are now going to be looking closer at margins, cost structures and true sales, and product market fit. As a founder, ask yourself – does your business actually warrant VC funding? Can you produce venture returns in this new economic reality? If the answers are no, have an honest conversation with your VCs today. Returning money or exploring a pivot that you truly believe in are the only options. Both are better than continuing along a journey that wastes everyone's time and money. 
You may hear VCs talk about the importance of extending the runway. There's some context missing there. You should only attempt to extend the runway if you have a growing business, are confident you can reaccelerate growth quickly, or have passion behind a potential pivot. There are startups out there that are valued at a billion dollars, but because of employee salaries, assets, etc. they still aren't profitable. And they probably never will be unless business model viability is reassessed across the board. 
Don't be afraid to pivot
The collapse of SVB spurred us to do a deep evaluation of how we're generating revenue and value for customers. And you know what we found? Some of the services we are offering just aren't generating enough value. So instead of throwing dollars and time at a revamp, we're doubling down on what we already know is the best value and revenue generator. Even something as small as this can be considered a pivot and it's nothing to be ashamed of. We didn't have to change our business model entirely, we just realized what was working and what wasn't and moved on from there. Now we're no longer spending employee manpower on a service that wasn't helping accelerate the right type of growth we need. 
Working creatively
Our company sits at the center of the logistics and freight industry. It's an asset-heavy, old-school sector that is just now starting to apply technology to make the delivery of goods more efficient. "Lean" doesn't come to mind when you think of a business that needs trucks, warehouses, cross-docks, and thousands of employees to run efficiently. Have you ever walked into a traditional freight brokerage before? It's often a large campus or building that requires a significant real estate investment not to mention all the equipment that comes with it. Every aspect of the logistics industry has a bit of an old stench to it.
When we set-up our next business our first decision was to operate with a remote workforce. It wasn't a decision we took lightly. There have been times when we wished we could just pop by our coworkers desk to ask a quick question or context/tone has been lost in a Slack or text message. But that's why we emphasize picking up the phone. We even joke that our cell phones are "WARP walkies", like old school walkie talkies. Ten back and forth emails can often be resolved in a 30-second phone conversation.
In addition, logistics is an always-on business. Have you ever been on a weekend road trip and not seen a truck the entire drive? Nope! A "work from anywhere" approach allows us to provide the best service with the convenience of flexibility for our employees. We're also able to source the best talent from anywhere, not just a specific city because that's where headquarters happen to be. If the best client success person is in Oklahoma instead of LA, we're going to hire her, (in fact, we did). 
Hire versatile players and lean into your team
The SVB collapse reminded us that staffing matters. It emphasized to us that we need to make versatile hires with a focus on talent and ability to learn over experience. If you hire a person in HR or sales, are they willing to dabble in other departments or take on roles that they haven't done previously? The number one goal in startups should be to shorten feedback loops so your company can iterate faster for your customers. The faster you learn, the better. As humans, we generally overrate our experiences and it blocks us from learning new things quickly. 
We like to say, "experience can get you in the door, but results keep you in the room."
Working for a startup is a unique experience and it's not for everyone. Team members need to be able to work quickly, pivot quickly, and be willing to get their hands dirty. Evaluating team members for a cultural fit is just as important as talent and experience. You're going to spend A LOT of time with them. As we continue to enter an uncharted territory with the current economy, now is the time to lean into your team. There's something magical about being in the trenches with your colleagues and trying to solve hard problems. 
As your company continues to grow it will become harder and harder to have a hand in every aspect of the business. Letting go of some of that control can be scary, but having the right processes and employees in place can relieve some of that stress. 
It's also important to remind yourself that your employees are as invested in your success as you are. After all, you've likely given your employees stock options which make them part-time business owners as well. And in times like this, give them more. They want the company to thrive just as much as you do.
We know that it's tough out there. As founders, remind yourself that you aren't ever alone. Now more than ever, don't be afraid to reach out to another founder in your industry, or another. Hearing other founder's problems can help put yours in perspective – every interaction is an opportunity to learn from each other. Godspeed!
About the Authors:
Troy Lester
Troy Lester is a Los Angeles based entrepreneur and the co-founder and president of WARP. As CRO, Lester is responsible for sales, client success and marketing at WARP. His vision is to create a logistics company that curates trust from its employees to the shippers and carriers they partner with. Lester is the Founder of Covet Shipping, acquired by AxleHire in 2019, and a pioneer in hyper-local, same day delivery for direct-to-consumer brands. 
Daniel Sokolovsky
Daniel Sokolovsky is a Los Angeles based entrepreneur and co-founder and CEO of WARP.s CEO, Sokolovsky is responsible for managing the company's overall operations including managing the company's organizational structure, guiding the WARP brand and overall company strategy.  
Prior to founding Warp, he founded AxleHire, enabling expedited, urban last mile delivery for shippers looking to give their customers an 'Amazon-like" experience. During his six years at AxleHire, Sokolovsky worked to push AxleHire into new verticals and sustainability partnerships. 
Sokolovsky grew up in the world of logistics, working in his family's courier business and often experiencing the inefficiencies firsthand. Sokolovsky also operated an on-demand food delivery startup based in Berkeley, before entering eCommerce logistics.