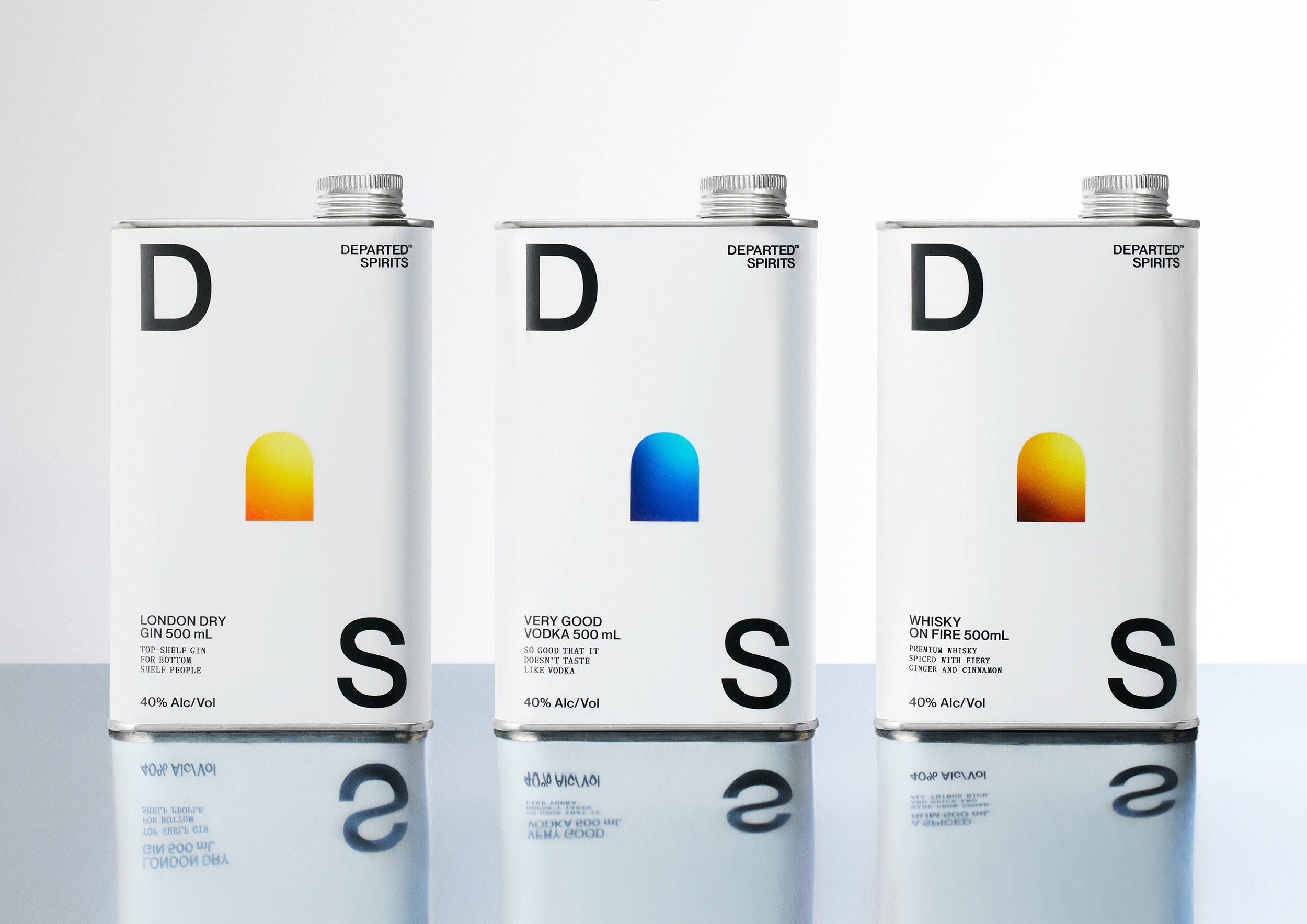 Maybe it's been 'silly season' summer; maybe there's a lack of risk-taking/imagination/budget; maybe I'm just jaded, but it's felt as though recent months haven't exactly seen a wealth of particularly exciting branding and packaging projects. That's not to say there hasn't been a steady stream of good work, but I've personally not felt hugely 'wowed': there's been work that's strong, but treads a familiar path; designs that are right for the client, yet ultimately yoked to specific trends; but only occasionally, have there been those that have felt truly charming and special.
But just as the frivolity of summer rolls into the 'back to school' shorter nights of autumn, along comes one of the best packaging design projects I've seen in a long time: New Zealand-based Marx Design's work for Departed Spirits.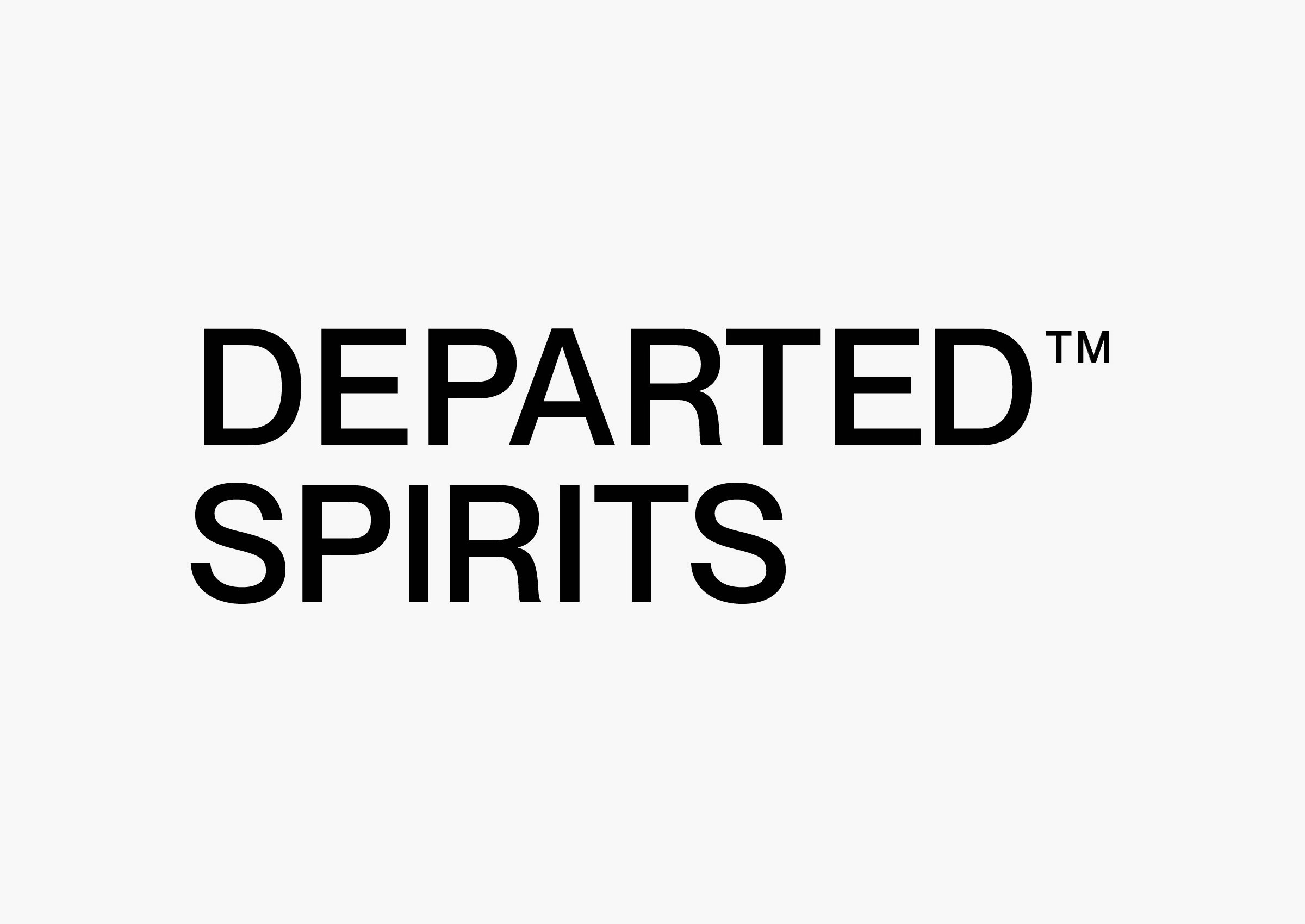 Just as the craft beer market has exploded, so too has craft spirits – which Departed Spirits firmly sets itself in opposition against, and as a reaction to. 'The problem with the category is the overzealous use of botanics has your gin tasting like grass clippings with hints of rainforest, and the out of the box glass forms have meant all brands look, taste, and communicate the same way,' Marx Design explains.
Instead, the brand and its design work moves firmly the other way, focusing on purity and 'celebrating anti-craft'. This is brought to life beautifully both in terms of the visual design and the brand's tone of voice in copy.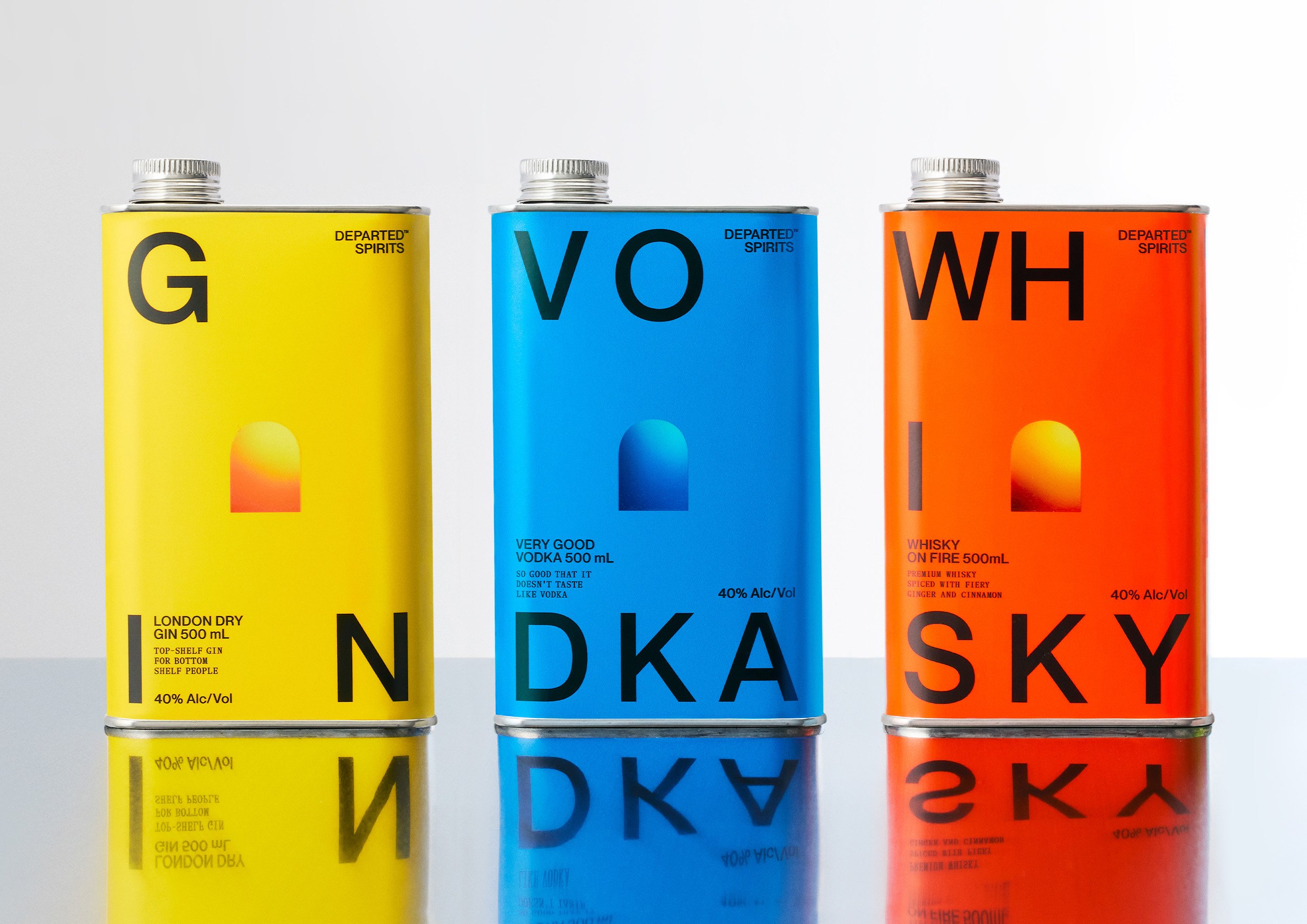 Both the graphics and structural packaging design feel radically different: super simple, very modern, but somehow a refreshing return to some sort of tradition we've never really had. In short, it's thoroughly original, and a brilliant departure from both its spirits category competitors, and the cliches of packaging design for emergent brands more generally.
Departed Spirits' stance is both refined and straightforward, as is beautifully reflected in its designs that are at once slick and utilitarian – Swiss typography and tin jerry can bottles, for 'vodka superbly distilled to taste like nothing' et al.
As such, while the brand itself focuses on purity and a 'need to bring damn good spirits back to market'; its tongue-in-cheek tagline is 'top shelf spirits for bottom shelf people'. Some might deem it unwise to poke fun at your consumers, but here, it works. 'Departed Spirits proudly uses anti-craft as its point of difference to inform the brand's tone of voice and how it turns up in the world,' the agency explains. 'As simple and pure as good spirits should be. Spirits too good to be saved.'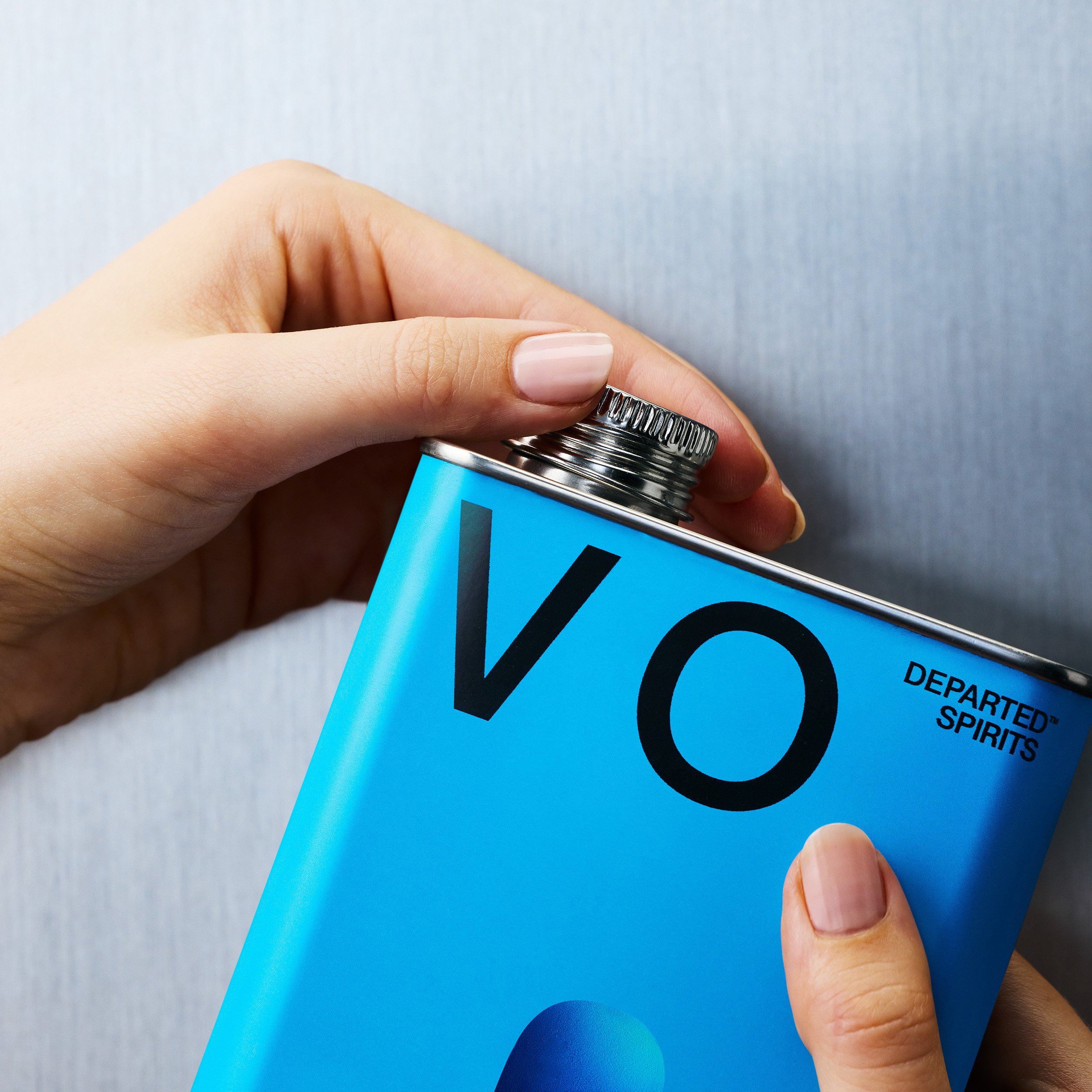 That idea of the product as both high-quality, but ultimately made to be drunk there and then is perfectly encapsulated by the utilitarian tin flasks. It's a far cry from a high-end glass bottle, designed to be looked at and savoured and ultimately gather dust as it waits for a 'special occasion' that may never come. The use of aluminium is also a smart move eco-friendliness-wise, since the material can be recycled very easily. It's also far lower in weight than glass, and is '100% smash-proof and much lighter on carbon'.
The utilitarian, thoroughly function-focused feel of the packs was inspired by branding from the 1950s, namely that used by NASA. The sans serif, all caps, widely set Swiss-style typeface of Neue Montreal references that same powerful era in graphic design; as well as offering clarity and a hell of a visual punch. In this way, the designs feel both nostalgic and futuristic; playful yet useful.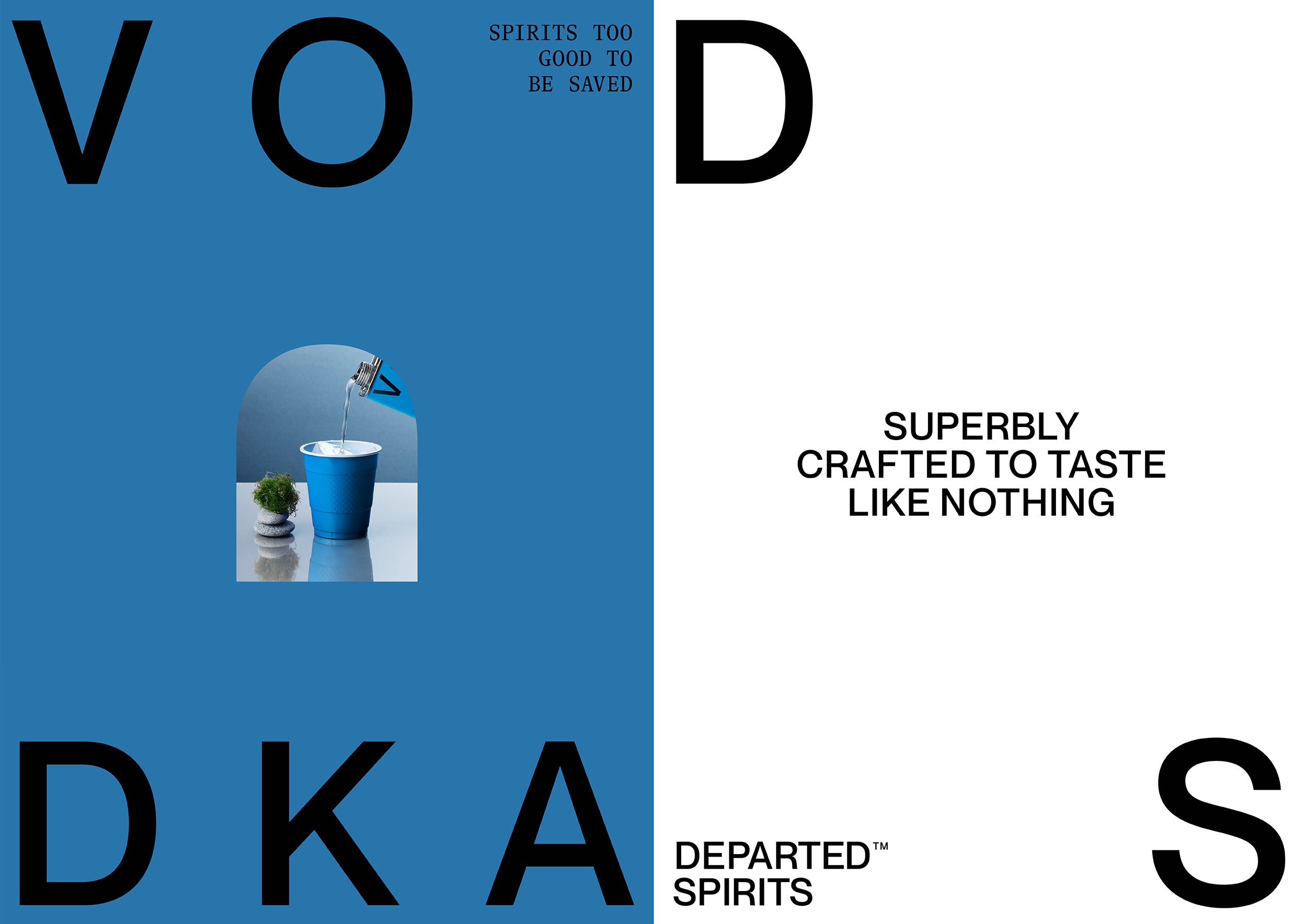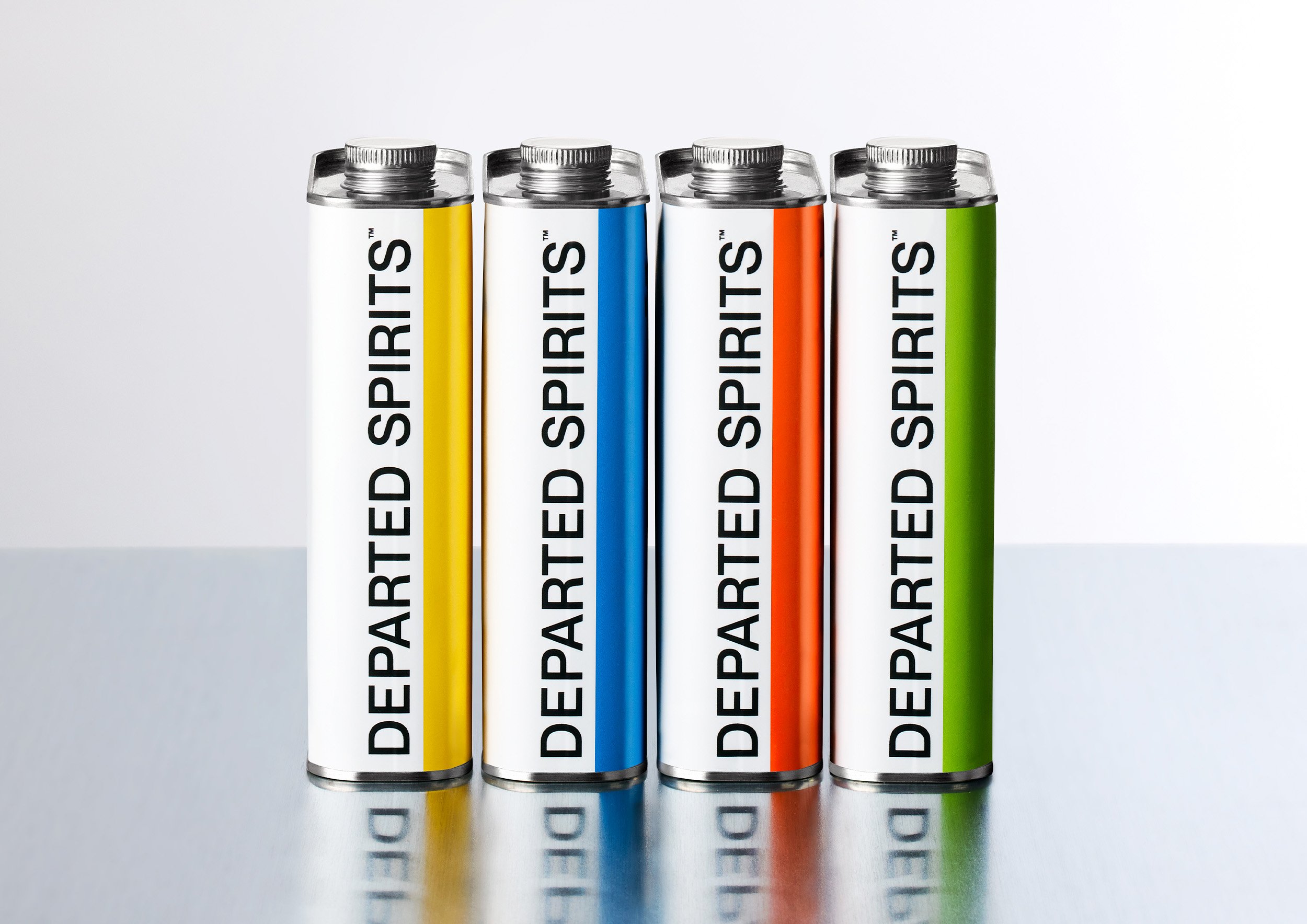 The colour system further underscores the interplay of clarity, functionality and chutzpah. The jerry cans have two faces, with the white side showcasing the brand itself, and the colours denoting the variant (blue for vodka, yellow for gin, reddish orange for whisky). This stark contrast of white and vibrant pops of a single colour further ensures the brand stands out on shelf.
One thing that's particularly interesting about this project is how the logo – often seen by many (arguably incorrectly) as the 'main' aspect of any brand – has so little to do with the actual visual identity. It's certainly there, but it doesn't do a lot of the heavy lifting, and nor does it need to.
The mark itself is thoroughly simple, yet (apparently) deliberately oblique in meaning. I saw it as a (very simplified) ghost form – like the emoji, but without the face and wavy bottom line, like a, er, spirit. But Marx Design has said that the logo has 'many meanings that can be interpreted in any number of ways'. The agency continues, 'Is it a doorway to new possibilities? A headstone that houses taste cues and speaks to variant flavour? A tunnel that takes you out of the city and into nature?' Honestly, with the rest of the design so strong, who cares what it means – it works.