Israel's largest hospital is harnessing new technology for the rehabilitation of soldiers wounded in the country's ongoing war with Hamas in Gaza. 
Sheba Medical Center, located in the central city of Ramat Gan, has expanded its already extensive rehabilitation facility for this purpose – adding another 36 beds and this month even holding a demo day to showcase new rehabilitation technologies.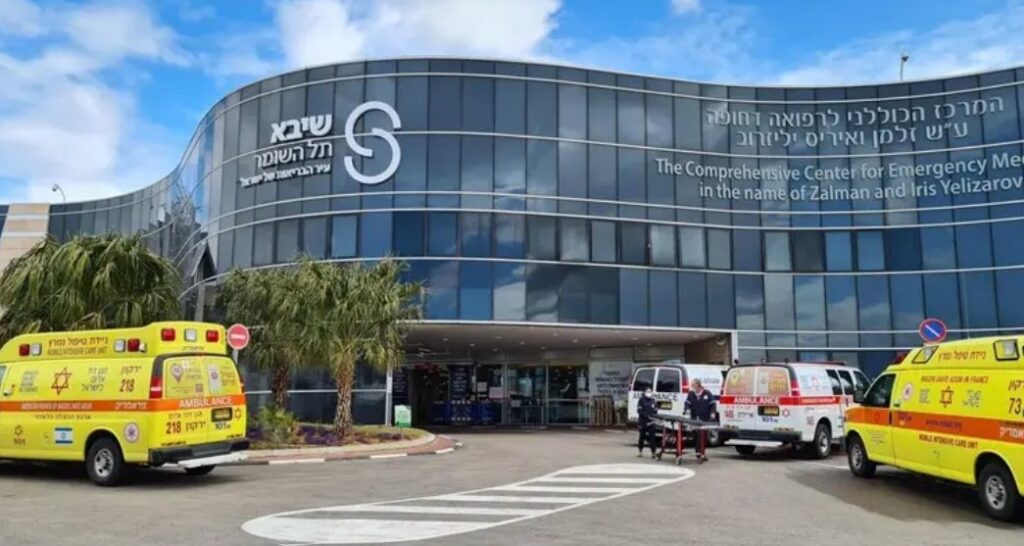 Out of the 80 companies who submitted rehabilitation proposals for the expanded facility, eight were chosen to demonstrate their solutions on the day. 
"Rehabilitation will be one of the major medical challenges that Israel faces in the coming years as a result of the current war," said Prof. Gabi Zeilig, director of Sheba's Department of Neurological Rehabilitation and National Spinal Cord Injury Rehabilitation Unit, of the new program. 
"We will be infusing the department with new technology, building on our extensive experience rehabilitating soldiers and enabling our clinical team to deliver the best outcomes," he said.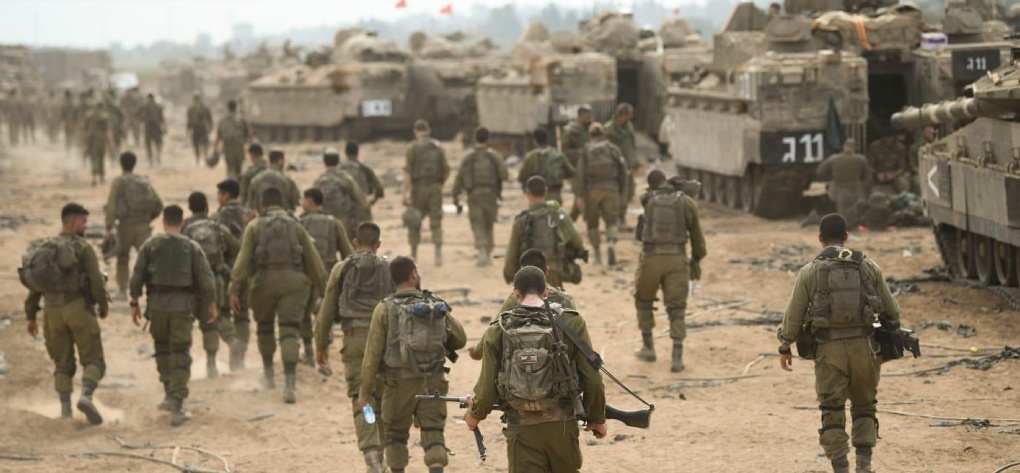 That new technology includes artificial intelligence, virtual reality and remote monitoring tools, which the hospital says will be added to current in- and outpatient treatments in order to increase the facility's reach.
These technologies will be integrated into the daily routine of the rehab center, the patients and their families, Zeilig said at Sheba's demo day. 
"We will be able to treat more people, broaden the options open to a person to manage alone, to look after themselves," he said. 
"We are not talking about less staff; it is the same staff with a great deal more capabilities," he added. "This is the plan that we are attempting to build here."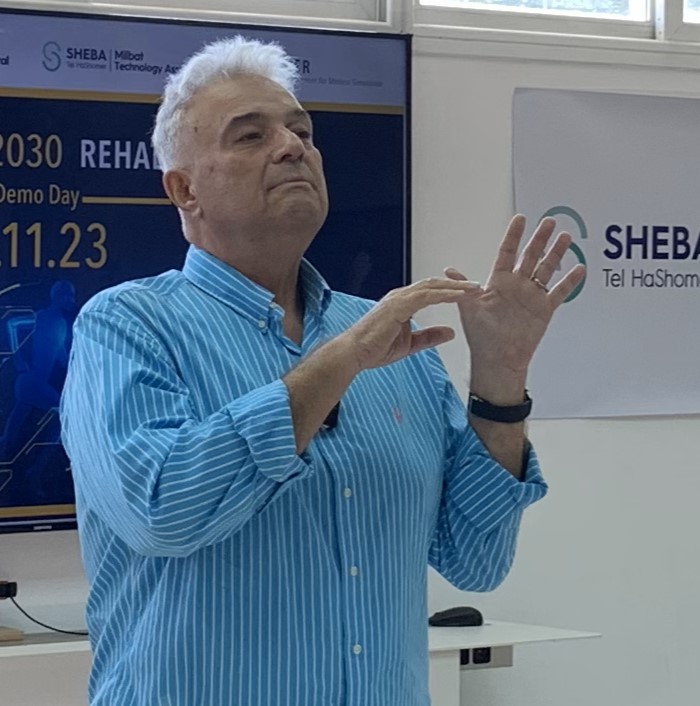 Zeilig's message was one earlier delivered by Sheba's Deputy Chief Transformation Officer Dr. Avi Tsur, who highlighted the intent to revolutionize the hospital's rehab program for wounded troops by centering technology. 
"From the moment soldiers are admitted for rehabilitation we will be leveraging cutting edge technologies to support their recovery," Tsur said. 
"This will enable us to maximize the quality of treatment, achieve even better outcomes with long-term success, while also allowing patients to receive rehab at home."
The medical center, which is also the largest healthcare facility in the Middle East, has been listed by Newsweek as one of the world's best hospitals for the past five years in a row. It invests heavily in healthcare R&D and technology, mainly at its onsite ARC (accelerate, redesign, collaborate) Innovation Center.
The startups chosen for demonstration covered a range of treatments, and included COGNIShine, which is designed for therapists in the field of cognitive, speech and language disorders, and REHABILITY, which creates virtual reality games for neurological and balance therapy.  
Tailored Treatment  
Also included in the eight companies was 6Degrees, whose wearable MyMove device transforms the movements of people with missing limbs, tremors or other motion-restricting issues into digital commands. 
The device looks like a watch and can be worn on any limb or even prosthetic. It uses an algorithm to learn the individual movements of each person within five minutes.   
Once it is calibrated to the user's unique movements, MyMove connects via Bluetooth to any compatible hardware, such as a computer, gaming system or phone, and the onscreen display responds to the motion registered from the wearer. 
Where relevant, the screen will show a cursor, allowing the wearer to click, drag or even draw even with limited movement capabilities, 6Degrees co-founder and CEO Miri Berger tells NoCamels. 
The company takes its name from the physics term "six degrees of freedom," which refers to the freedom of movement of a rigid body in three-dimensional space. 
Originally designed purely as assistive technology, the device has now been adapted for rehabilitation. 
"What we've created on top is a layer that is applicable for physical therapy," Berger says.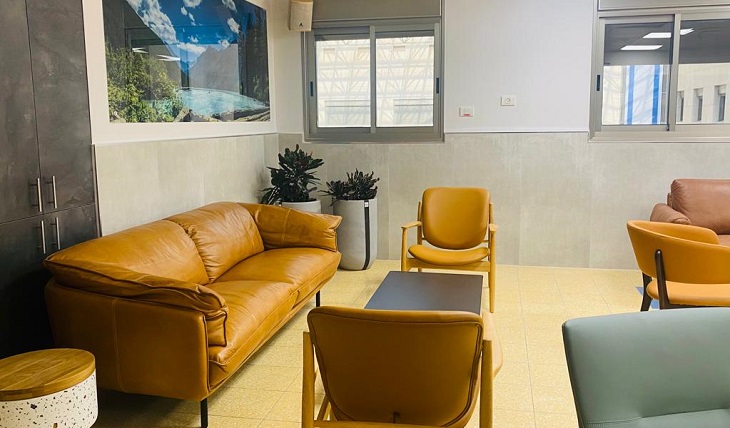 In practice, this means that the algorithm not only calibrates according to the range of movements the user currently possesses. The system also tracks the progress the user has made in terms of movement capabilities, making motion-based commands incrementally more difficult to perform as the patient recovers. 
Berger gives the example of a shoulder injury that restricts arm movements. Initially, a slight arm motion would be enough to carry out a command such as a click, but as the algorithm monitors improving flexibility, even small changes, it requires a greater effort to achieve the same outcome. 
"Our system can show 2 percent more extension range than when you started," she says. "You won't necessarily feel that 2 percent incremental change… but we will record that."  
As well as working with Sheba, the company is also in talks with healthcare providers in the US, including those that specialize in working with amputees, although it cannot divulge which. 
Indeed, Berger says that working with Sheba's rehabilitation center led them to understand that the company can be most beneficial to people who are recovering from an amputation, in particular those suffering from phantom limb pain.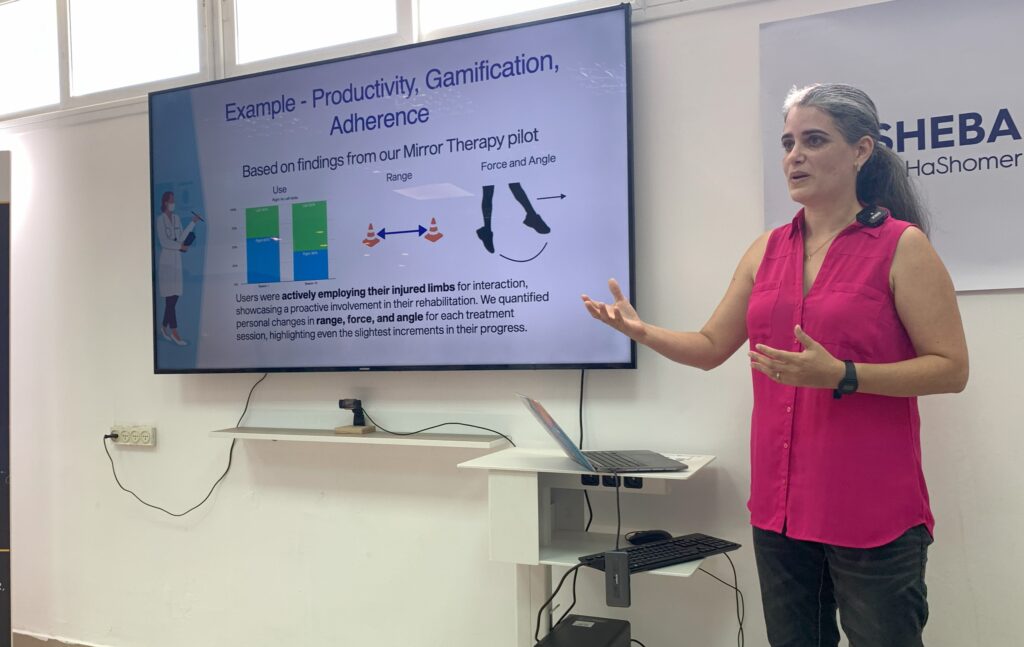 This phenomenon occurs when the brain tries to send movement signals to a limb that has been lost, Berger explains. And because those signals cannot reach the missing limb, the brain translates them into pain signals.  
The conventional way to reduce this pain is by using a mirror to reflect the other limb that still exists, in an attempt to convince the brain that both are still present. 
But according to Berger, this treatment does not reduce the levels of pain as successfully as the 6Degrees therapy. 
The company's unique virtual reality method involves placing its wearable device on the prosthetic, which translates on screen to an intact limb that is used to complete tasks or even play a game.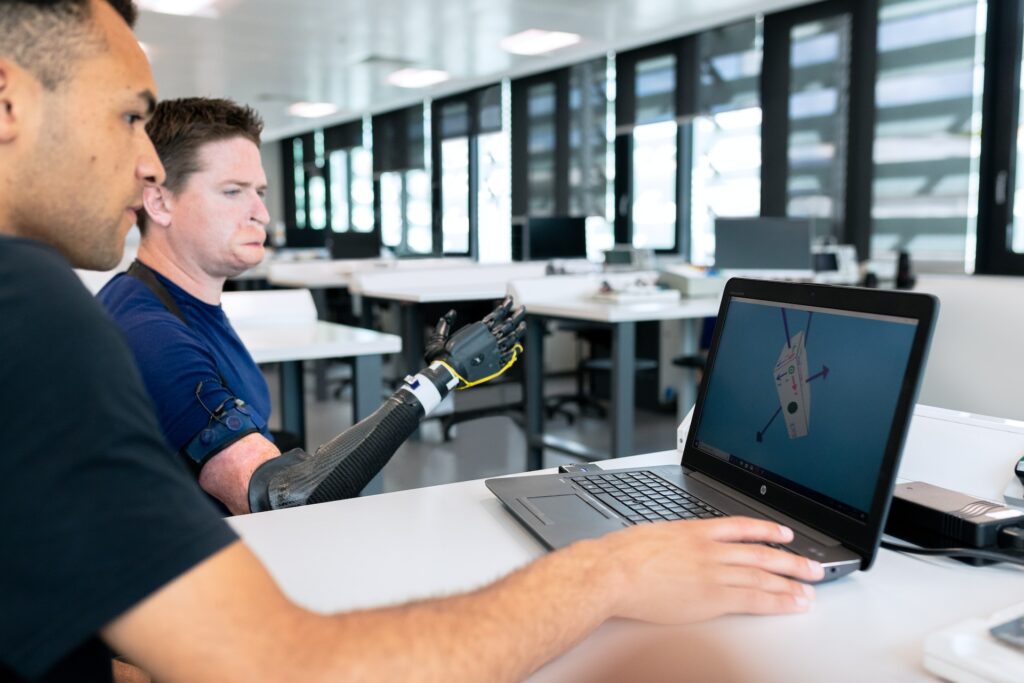 The wearable device will even replicate the sensations one would feel when making contact with an object. 
"You'll kick a ball, and you'll feel tremor in your left leg because of the device sitting on it," Berger says. "You'll hear it happen, see it happen. And so there's a bunch of senses saying to your brain: your leg is there." 
This method, Berger says, is more effective at reducing phantom limb pain than the mirror therapy. 
"People came in with pain above five out of a 10 scale, and left with pain from three to zero," she says. 
"When it's used as a rehab application, it's challenging you to move constantly."