Advanced drones that can be operated in combat without any training are helping to save the lives of the Israeli soldiers fighting against the Hamas terror group in Gaza, allowing troops to access dangerous areas without physically going into them. 
The Israel Defense Forces is using universal software developed by Tel Aviv-based company XTEND that allows drones to be given an independent mission without having to be fully controlled by an operator at all times. 
It can take weeks to train a prospective operator on the standard system, Aviv Shapira, CEO and co-founder of XTEND, tells NoCamels.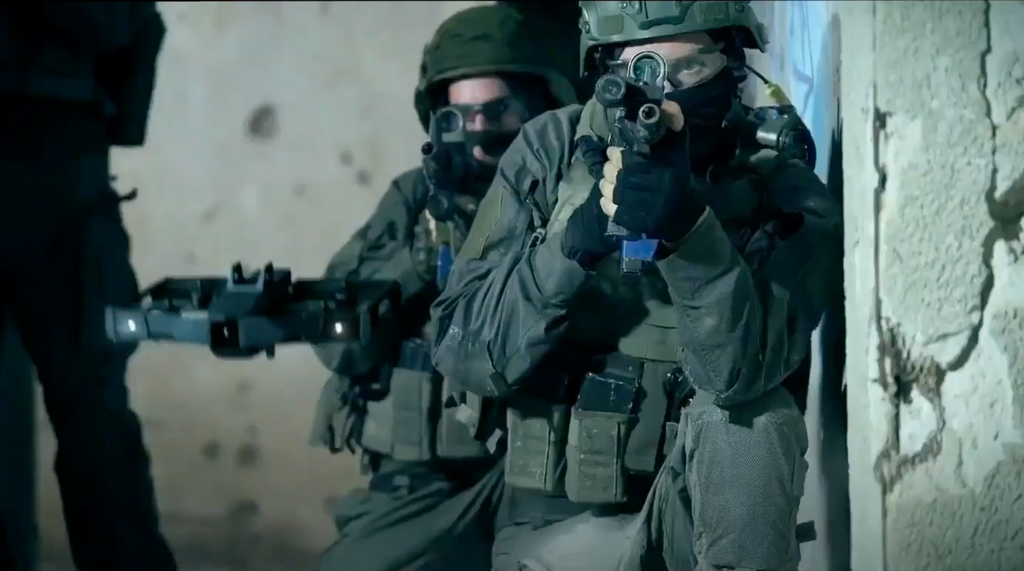 "[But] we've built technology that allows people to fly drones very, very easily, without any training needed," he says.
Drones are normally operated using a controller that includes two parallel joysticks or analog sticks, which maneuver the aircraft in different ways. The operator tracks the movement of the drone by looking at a small screen placed between the two sticks. 
But with the XTEND software, an operator simply dons VR goggles that allow them to see what a drone's camera sees in real time. The operator uses a one-handed joystick to guide the drone to certain objects – such as a window or a door – by using the cursor to simply point and click on them on the VR screen. 
Once the unmanned aerial vehicle (UAV) knows its destination, it can fly there unaided.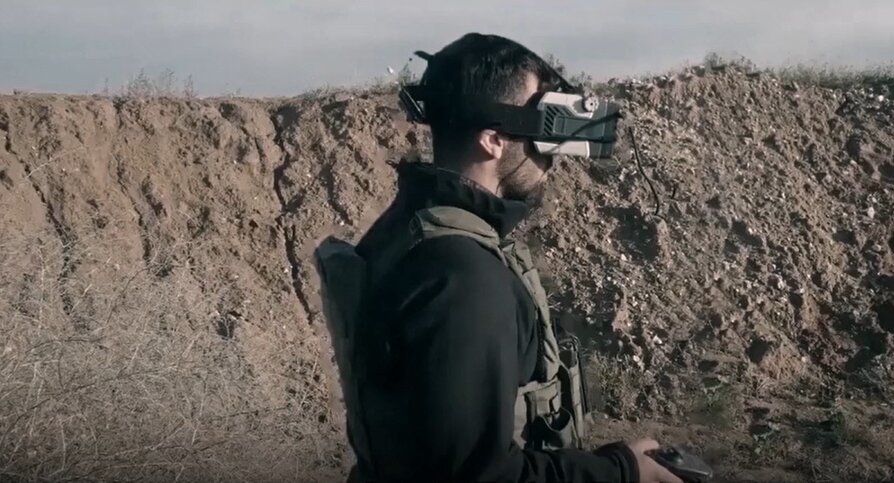 "It's just like a computer game," says Matteo Shapira, Aviv's brother and CXO of XTEND, who co-founded the company with him. "It's very easy to operate, and they don't need to know anything about the machine, how it behaves or what it needs to do." 
Elite teams from the IDF, Aviv says, can use XTEND's software and Wolverine combat drones to look inside buildings and other structures in order to gather intelligence, sparing troops from entering these spaces themselves and facing potential threats.  
The simplicity of the XTEND drones and software – and certain special features they include – have proven their use to the IDF since the war began on October 7, in the immediate aftermath of the Hamas terror attack in southern Israel that killed 1,200 people.
At the beginning of the conflict, Hamas actively jammed Israeli GPS and communication systems, which are essential for drones to operate precisely, map areas and take high-quality aerial photos and videos.

But algorithms embedded within the Wolverine drone prevent it from relying on GPS in order to navigate. Instead, it uses its environment to create an internal map and increase its navigation capabilities in areas where GPS is restricted. 
The drone is also able to fly at speeds of up to 120 kilometers per hour to intercept enemy UAVs that may be used to spy on IDF soldiers during their missions. 
Aviv says that the Wolverine, which is equipped with a robotic arm, can also be used for tactical operations that require items to be lifted and then dropped. 
"This is one of the most tactical and useful kinds of drone being used in this war," he says. "It's really helping our soldiers remove themselves from danger."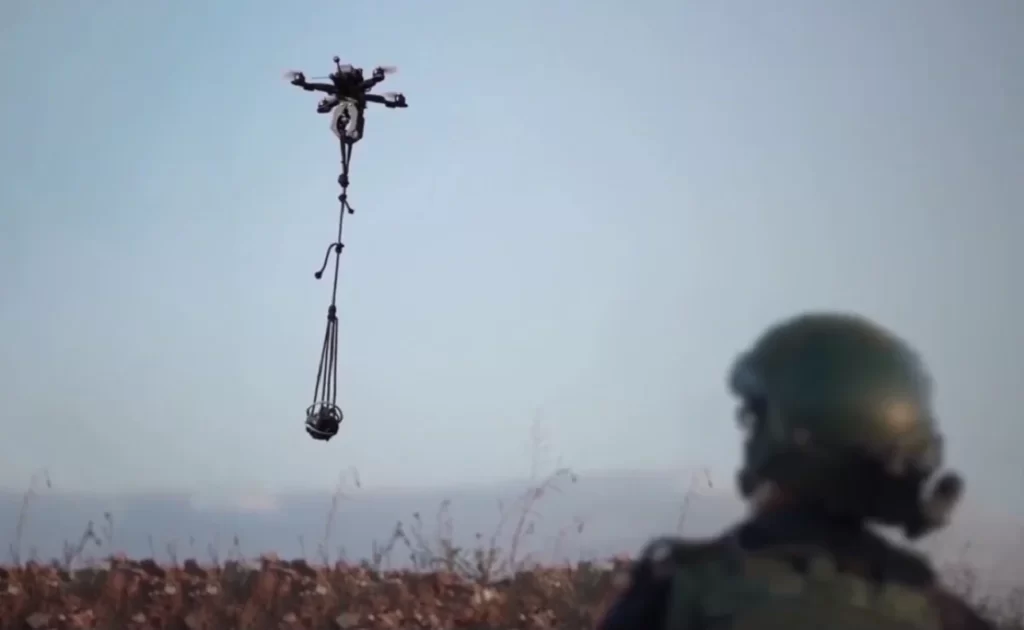 XTEND, founded in 2018, initially used its drones for sports and sightseeing. But the team soon realized that their technology could have a greater impact, and expanded its use to aid security guards, police officers, firefighters and building inspectors.
According to Aviv, there is currently no standard operating system for unmanned aerial vehicles, despite millions of them being produced every year.
A universal operating system could therefore be invaluable to the commercial drone market, which market intelligence company Grand View Research said was worth almost $20 billion in 2022. 
Earlier this year, XTEND drones were also used to provide humanitarian aid following a devastating earthquake in Turkey that claimed over 50,000 lives. Operators dispatched the UAV to rescue civilians from collapsed buildings where Aviv says it was impossible to fly a manually operated drone.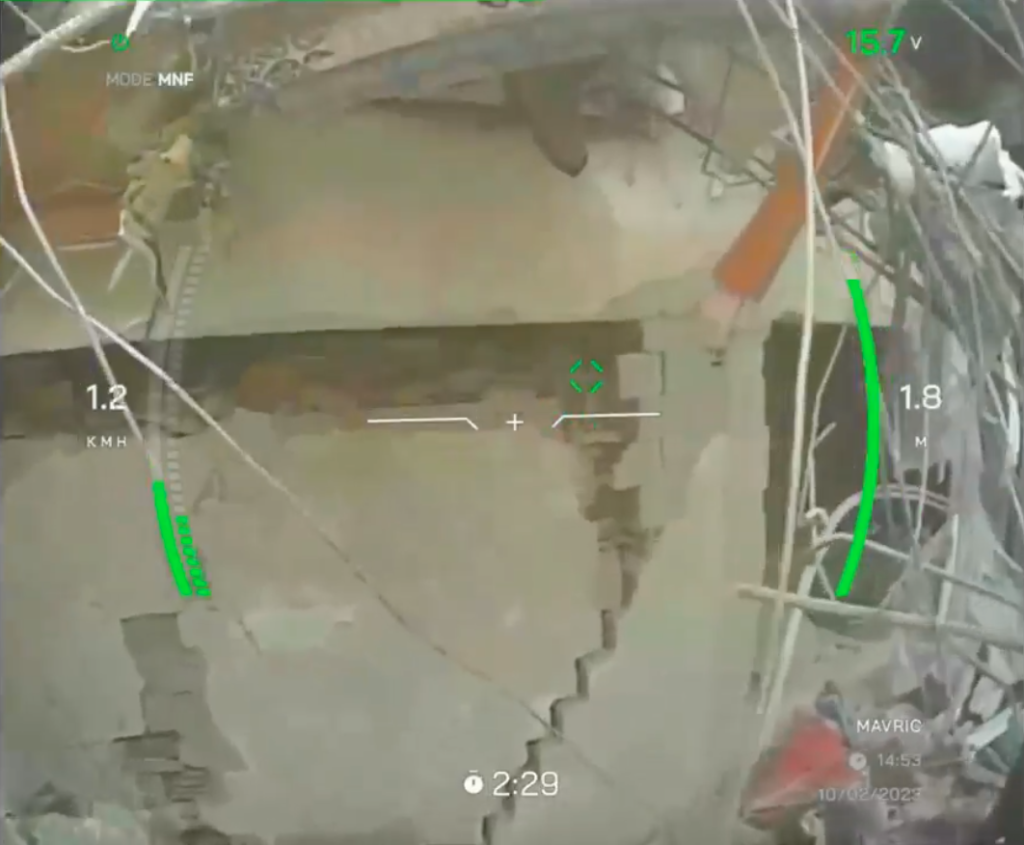 "All we needed to do was select where we wanted the drone to go," he says, adding that the UAV helped save a 60-year old woman trapped under the rubble.
XTend was recently tasked by the IDF with a long-term program to develop swarm drones – large numbers of small autonomous UAVs that are programmed to act in unison on the same mission.  
"The IDF understands that soldiers need to be on the ground to protect us, but why not send robots and drones to do this work instead of us?"